Awana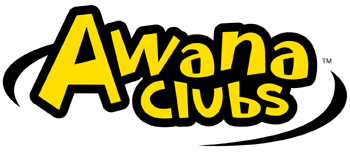 Awana stands for "Approved Workmen Are Not Ashamed" and comes from 2 Timothy 2:15, which says:
Be diligent to present yourself approved to God as a workman who does not need to be ashamed, accurately handling the word of truth.
The goal of the Awana ministry is to teach children who Jesus is, help them learn the Word of God and train them to apply the Bible's teachings to their lives. It is our desire to partner with parents in training children to know, love, and serve God.
Awana meets every Wednesday evening from 6:45 PM-8:30 PM during the school year. Children ages pre-kindergarten through 6th grade are welcome to attend.
Orientation/Registration Night - August 30, 2017
6:45 - 8:00 PM
New parents/guardians are invited to receive information, ask questions, and meet the Awana servants.
Families who have previously attended are welcome to join, as well.
Welcome Night - September 6, 2017
6:45 - 8:30 PM
Our first night to kick off the 2017-18 Awana year!
Awana Clubs
Cubbies: 3-4 years
Sparks: Kindergarten, 1st, and 2nd grade
T&T: 3rd through 6th grade
Registration for 2017 is open at this time. For more information and to register, please visit Ebcb.org/awana.
For more questions, please contact Charles Chang (951-500-3056).
EBCB's Awana club is a church club registered with Awana® Clubs International. For more information about the global Awana ministries, please visit http://www.awana.org/.